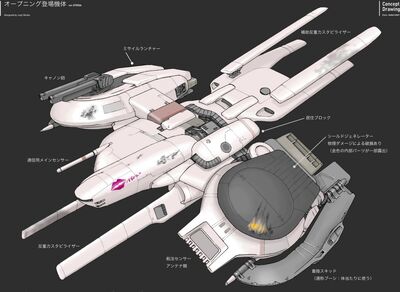 The "Other" ship class are for the many miscellanious ships thet do not fit into the 4 other catagories. These ships generally have specialised roles they play.
The Daisy, the first ship the player has acsess to, is a kind of other ship.
The others and their respective nations are:
Elgava
Kalymnos
Regeinland
Escondido
Libertas
Enemonzo
Overlords
Lugovalos
Adis
Zenito
Miscellaneous
Ad blocker interference detected!
Wikia is a free-to-use site that makes money from advertising. We have a modified experience for viewers using ad blockers

Wikia is not accessible if you've made further modifications. Remove the custom ad blocker rule(s) and the page will load as expected.