A mega battleship built under utmost secrecy to counter the Lugovalian Empire. The ultimate battleship, created by Libertasian and Zenitonian tech teams. Only one exists in the entire universe.
Evstafi Class

Evstafi ship design

Faction

Libertas

Length

3000 meters

Ship Class

[BB] Battleship

Crew Capacity

No information

Special Attack

High Stream Blaster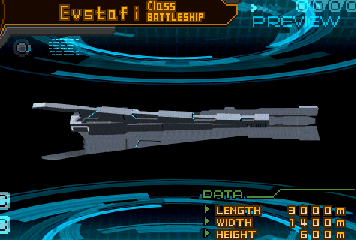 Ad blocker interference detected!
Wikia is a free-to-use site that makes money from advertising. We have a modified experience for viewers using ad blockers

Wikia is not accessible if you've made further modifications. Remove the custom ad blocker rule(s) and the page will load as expected.