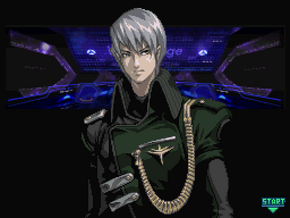 Dietrich Schneizer

Affiliation:

Regeinland

Designation:

Lieutenant, later Commander

Age:

30

Gender:

♂

Hair Color:

Silver

Eye Color:

Gold

Recruitable?

No, although he joins temporarily.

Skills:

AA Genius Lv1, AS Genius Lv1, Inciter Lv2

Relationships:

Bastian Schneizer (older brother)
A commander in the Regeinlandic Space Armored Fleet, he's a honest and reliable career soldier. Dietrich gives his all for the sake of his homeland and the Large Magellanic Cloud as a whole.
Yuri first meets Dietrich in Act 2, when the Lieutenant forces him to surrender upon entering Regeinlandic territory.
Ad blocker interference detected!
Wikia is a free-to-use site that makes money from advertising. We have a modified experience for viewers using ad blockers

Wikia is not accessible if you've made further modifications. Remove the custom ad blocker rule(s) and the page will load as expected.